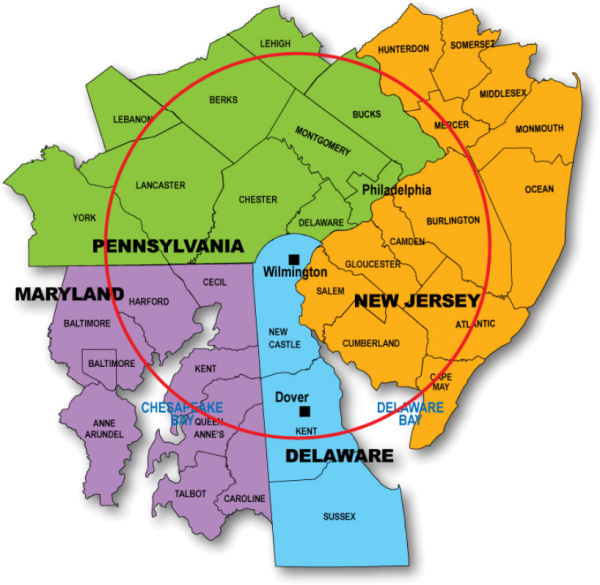 WSTW radio is FUN radio! Our upbeat music, entertaining air personalities and exciting contests attract hundreds of thousands of loyal listeners each week.
Our playlists of today's music with just the right amount of music from the last decade have helped make WSTW the most listened to radio station in the state of Delaware for the past 35 years.
WSTW's Hot Adult Contemporary format is the #1 rated station in Delaware, and covers Southeastern Pennsylvania, South Jersey and Eastern Maryland.
Coverage Area:
Our 50,000-watt signal covers the entire Philadelphia DMA reaching almost 500,000 listeners each week.
Listen on-air in Wilmington, Newark, New Castle, Middletown, Smyrna, Dover, Elkton, Chestertown, Aberdeen, Bel Air, West Chester, Oxford, Lancaster, Reading, King or Prussia, West Chester, Philadelphia, Mount Laurel, Camden, Salem, Bridgeton, Vineland, Millville, and Woodstown.
Listen online anywhere at www.wstw.com.  Full streaming of all on-air programming.
Audience:
WSTW reaches over 40,000 more people weekly 18+ than our next competitor in the Wilmington, DE market, reaching over 138,300 listeners weekly in the Wilmington Metro.
WSTW's family-friendly programming is particularly popular with active young families who have above average incomes and education.
WSTW is also the dominant station in the market for in-car listening.
Female: 61% • Male: 39%
Programming Features:
The 93.7 WSTW Wakeup Crew with Nancy Johnson & Joe Alan
Middays with Dave McKay
Afternoons with Aaron Price
Nights with Karli K
Weather and Entertainment News updates throughout the day
To advertise with us, please fill out the form below, or contact:
Don Dalesio
Market Manager
302-660-3447
[email protected]
Florence Joyce
General Sales Manager
302-660-3448
[email protected]