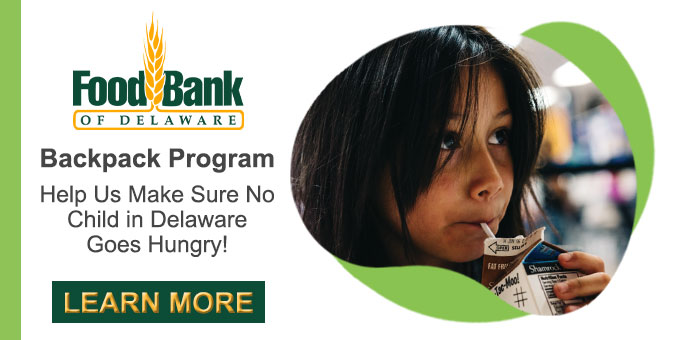 According to Feeding America, 1 in 6 children in Delaware are facing hunger. At 93.7 WSTW, we think even one hungry child is one too many. That's why we're asking for you to support The Food Bank of Delaware's Backpack Program.
The Backpack Program provides nutritious, easy-to-prepare food year-round to children in need for weekends and holidays when school is not in session and federal school meal programs are not available.
Just 73 cents a day can provide one child with weekend and holiday food for an entire year, so every donation helps!