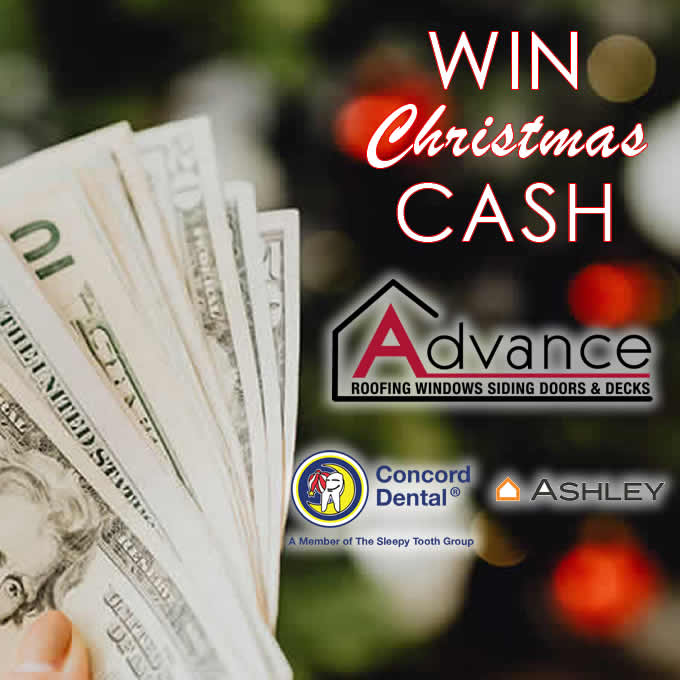 Just in time for the holidays, we have another way for you to win cash from 93.7 WSTW!
Every weekday, you can win $500 in Christmas Cash! And the more you listen, the better your chance of winning!!!
Here's how it works:
6 times each weekday – 7am, 9am, 11am, 1pm, 3pm & 5pm – we'll give out Christmas Cash Keywords.
When we do, you'll just enter them at wstw.com to get an entry to win that day's $500 Grand Prize.
Enter 1 keyword, get one entry. Enter 2 keywords, get 2 entries. Etc.
---
CLICK HERE TO ENTER THIS HOUR'S KEYWORD
---
93.7 WSTW's Christmas Cash is sponsored by Advance Roofing, Windows, Siding, Doors & Decks, and in part by Concord Dental and Ashley HomeStore.