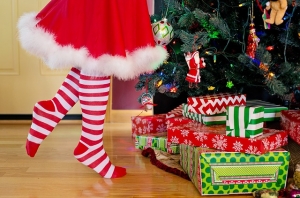 Help make this the happiest time of the year for children in need across New Castle and Cecil counties. 93.7 WSTW and 101.7 WDEL are proudly supporting Boulden Brothers Christmas for Kids.  Help us gather new, unwrapped toys for children in need through Sunday Breakfast Mission and A Ray of Hope.  We care. You give. They smile.  We're making donating super easy:
Call Boulden Brothers at (302) 368-3848, to have one of their friendly techs stop by your home to pick up your donation
Visit Boulden Brothers 107 Sandy Dr, Building 700 in Newark to drop off your donation in person
Come to our offices at 2727 Shipley Rd in Wilmington during regular business hours (Mon-Fri 8am-5pm)
Not sure what to donate?  Here are some toy suggestions:
Grow with me Toys for Infants and Toddlers
Development/Learning Toys for Infants and Toddlers
Costume Jewelry for Kids, Tweens and Teens
Electronic learning Sets
Magic sets
Musical instruments
Trains, Cars, Trucks Playsets, for all ages
Bikes for all ages
Actions Figures
Roll-Play Costumes
Pretend Play Sets (Kitchen and Food, Camping, Construction)
Building Sets (Wooden Blocks, LEGOs, KNex)
Sports Balls for all ages (Basketball, Soccer, Football)
Dolls (i.e. Baby Dolls, Barbies, My Little Pony, Care Bears)
Doll Accessories (i.e. Strollers, Clothing, Cribs, Houses)
Hair Styling Dolls and Items
Hair accessories for all ages
Make up/nail polish sets for Tweens and Teens
Beauty/Bath Products (i.e. Lotions, bath bombs, facial masks)
"I'm Gaming" Tees and Socks
Phone Purse
String/LED lights for Teens
Charging hubs and Cables
Anything Pokemon
Baby Yoda Dolls
Mini Marque/Cinema light box
Wallet
Skateboard for Child and Teen
Bluetooth accessories (headphones, speakers, Beanie Hat)
Blue Light Blocking Glasses
Journals and Fancy Pen Sets
Throw Pillows for Tweens and Teens (i.e. large knot pillows, Neon/tie-dye pillows, character pillows)
It's Boulden Brothers Christmas for Kids – We Care, You Give, They Smile.
With 93.7 WSTW and 101.7 WDEL!